Adriatic parks
SPECIAL OFFER: for the clients of Residence Undulna 1 free ticket to visit all the parks listed below (not in August).
Acquario di Cattolica
The largest aquarium of the Adriatic awaits you with over 100 show tanks and 2,500,000 litres of seawater containing 3000 specimens belonging to 400 different species.
Oltremare
Step on board and enjoy a great adventure journey. From the birth of the Earth, the Oceans and the Adriatic Sea: Oltremare is a trip through Time and Space full of adventure and excitement. A journey full of surprises, fun and discovery !!!
Mirabilandia
Mirabilandia is simply Italy's biggest fun park. Located near Ravenna, it extends over an area of 850,000 square metres. Mirabilandia offers hundreds of exciting rides and attractions that make it a popular destination for people from all over Europe.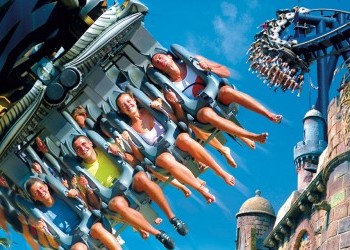 Italia in Miniatura
Miniature Italy is the theme park dedicated to Italy's historical, architectural and cultural heritage. Since 1970 it has blended fun and learning.
Fiabilandia
The ideal place for the whole family with over 30 attractions and live shows, surrounded by 150,000 sq m of greenery; fantasy and imagination come together to enable you to enjoy a really special day!